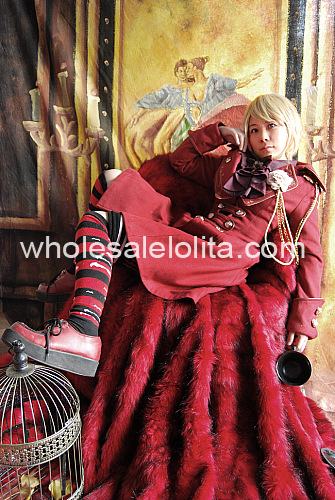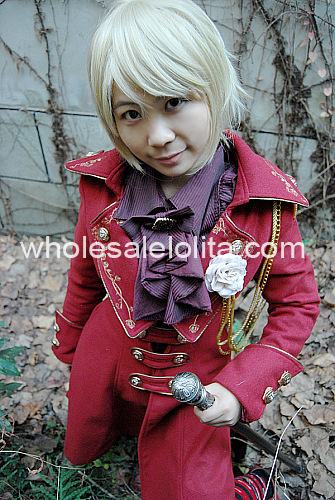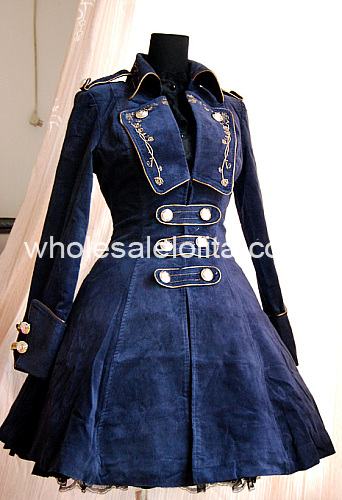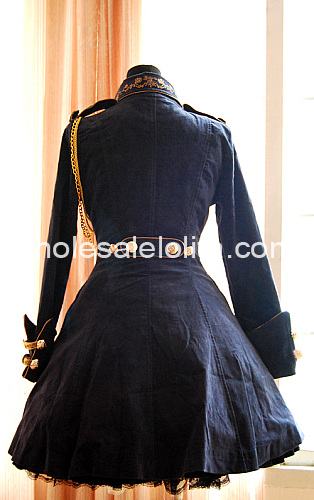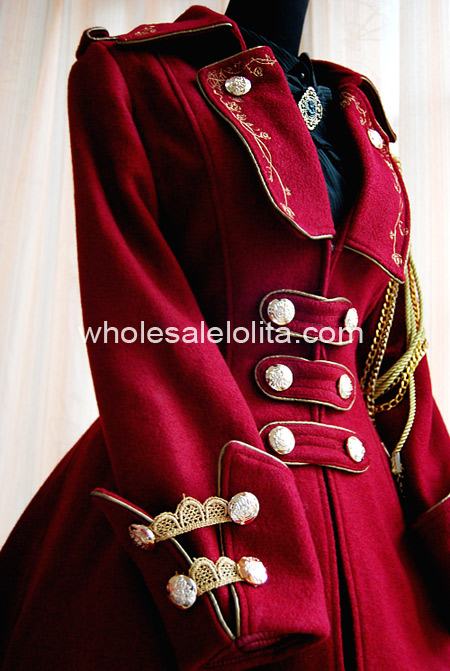 Style: Classic & Traditional , Prince
Shown Color: Red
Fabric: Velour
Sleeve Length: Long Sleeve
Weight: 1.52kg
It's not often that you look at a coat and say, "WOW!" – but that's exactly what happened when we saw this one! It's a fabulous coat – something of a cross between being for royalty and that of a ring master in a circus. It features a wide, turn down collar that's trimmed in gold and gorgeous gold embroidered detail on the lapels. The lapels are also adorned with a rose and golden chains and feature the same golden trim as the collar. The coat has a button front closure that features a double row of gold buttons on a placard with straps. The cuffed sleeves have golden trim and even more golden button embellishments. The skirt of the jacket is full with lots of pleats and folds, but not overly bulky. Just beautiful!
Product Details:
-Made from wool
-Double breasted
-Military style
-Long sleeves with cuffs and button embellishments
-Button closure down the front with gold buttons and placard
-Available in sizes M to XL in only color/style shown
-Custom alterations are not offered on this product.
Because of the turn of the market, the detailed accessories such as lace, button and satin ribbon etc., will have extremely slight difference with the product pictures; However, those slight difference will not affect the whole style of the costume.
fromWine Red Lapel Collar Army Uniform Style Winter Lolita Coat